Summer Enrichment: What it is and Why Your Kid will Benefit
Summer Camps at Rad Academy will benefit your young learner in so many ways!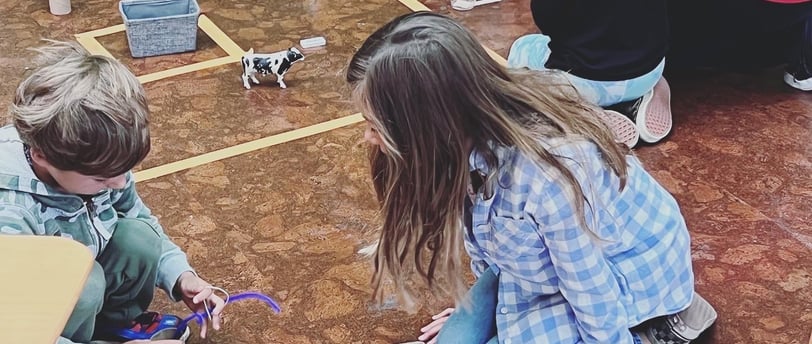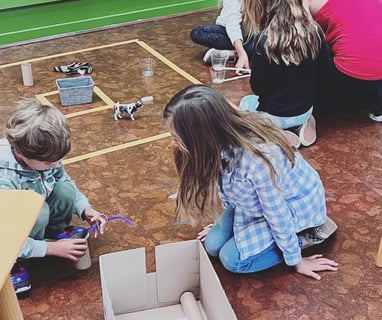 Creative summer enrichment is the term for any activity or program that promotes learning, education, and engagement in students outside of the classroom and school year.
Creative summer enrichment can have many benefits for students, such as:
Improved academic performance as a result of skills learned during enrichment, such as time management, organizational skills, problem solving, critical thinking, public speaking and leadership skills

Empowers young minds to think creatively, problem solve and think outside the box

Participation in enrichments boosts confidence and self-esteem

Exploration of their interests and exposure to new fields and disciplines

Hands-on experience that a classroom doesn't offer

Meeting other students with similar interests and forming lifelong friendships

Getting a taste of college life and earning college credits, if available

Developing a portfolio of creative work that can be used for college applications or future careers
Creative summer enrichment can take many forms, such as:
Filmmaking camps that teach students how to write, direct, edit and produce their own short films

Language immersion classes that help students learn a new language and culture in another country

STEM sports programs that combine physical activity and science, technology, engineering and math concepts

Creative writing programs that help students express their ideas and stories through various genres and formats

Summer learning programs at colleges that offer college-level courses in subjects such as engineering, psychology and environmental studies
Summer camps can give students better grades by providing them with various academic benefits, such as:
Learning from positive role models who are experts in their fields can inspire students to pursue their goals.

Developing self-reliance and independence by being responsible for their own learning and progress.

Engaging in activities that cater to different types of learners and depart from regular classroom experiences.

Making new friends and meeting people from different backgrounds, which can enhance their cognitive skills, critical thinking and problem solving abilities.

Preventing summer learning loss, which mostly affects students who made the most progress during the previous school year.
Summer camps can also help students explore their interests, get hands-on experience, get a taste of college life, earn college credit and have fun!
Rad Academy offers several Summer Camps to fill this need: Art Summer Camp, Business Summer camp, STEAM Summer Camp, and Makers Spaces.
Creative summer enrichment can be a fun and rewarding way for students to spend their summer break and prepare for their future. If you are interested in finding a creative summer enrichment program that suits your needs and goals, you can start here at Rad Academy.